1626 North Main Street, Meridian, ID, USA
Don't let today's small noise become tomorrow's big headache. Fix that squeaky brake, knocking engine, or clicking starter with AutoZone's replacement parts to save money down the road. Whether you need reliable auto parts to deal with a big problem or a small problem, or you're just looking for auto accessories, AutoZone's extensive selection and Loan-A-Tool program mean we have any parts or tools you need to do the job right so you can drive confidently on the road ahead.
Top Categories
IGNITION, TUNE UP AND ROUTINE MAINTENANCE
EXTERNAL ENGINE
BRAKES AND TRACTION CONTROL
SUSPENSION, STEERING, TIRE AND WHEEL
If you're looking for a simple fixes like replacing wipers or light bulbs, we have what you need. Looking for tune-up items like belts and spark plugs? We have those too. We also have car parts for more serious issues like a bad battery or a malfunctioning starter. If something is wrong with your vehicle, take a quick trip to AutoZone for any car, SUV, or truck auto parts you need.
Engine problems can leave you stranded, but they can also be anticipated. If your car clicks when you turn the key instead of starting with a roar, you may need to replace the starter. A clogged oil filter can cause black or dirty exhaust. If you see your headlights flickering at night, this could be a warning sign to repair your alternator. From a new oil filter to an alternator replacement, we carry the best automotive vehicle parts brands. Save confidently with Duralast parts that meet or exceed OE (stands for original equipment) quality, durability, and performance. AutoZone keeps a full stock of external engine parts to streamline your do-it-yourself job and avoid a bigger problem later.
You want to know your car's lighting is shining brightly every time you drive. AutoZone has the bulbs you need to replace a problematic headlight, signal, or brake light so that you can drive safely. If your car won't rev or a particular electrical system, like the radio, just won't work right, you may have a problem with fuses. AutoZone has an unmatched selection of bulbs and fuses to get you the right auto parts for the job.
Proactive preventative maintenance is the key to a healthy automobile. Your vehicle is made of many interconnected systems, like the brake system, where each individual part works together to help you stop for red lights and stop signs. By keeping up-to-date with replacing your brake pads, you can get the most out of your brake calipers and other brake parts. If the calipers are already damaged and leaking, we have the parts and tools you need to cut your brake caliper replacement cost by doing the job yourself.
AutoZone makes buying vehicle replacement parts easy. Browse AutoZone's parts catalog to find what you need to buy your auto parts online. If you don't know what's wrong, the AutoZoners at your local store can help troubleshoot your vehicle with Fix Finder, our specialty tool to find out why your Check Engine Light is on.
Buy new parts from AutoZone online and get the parts shipped to your door, or you can pick up the parts the same day at your local store.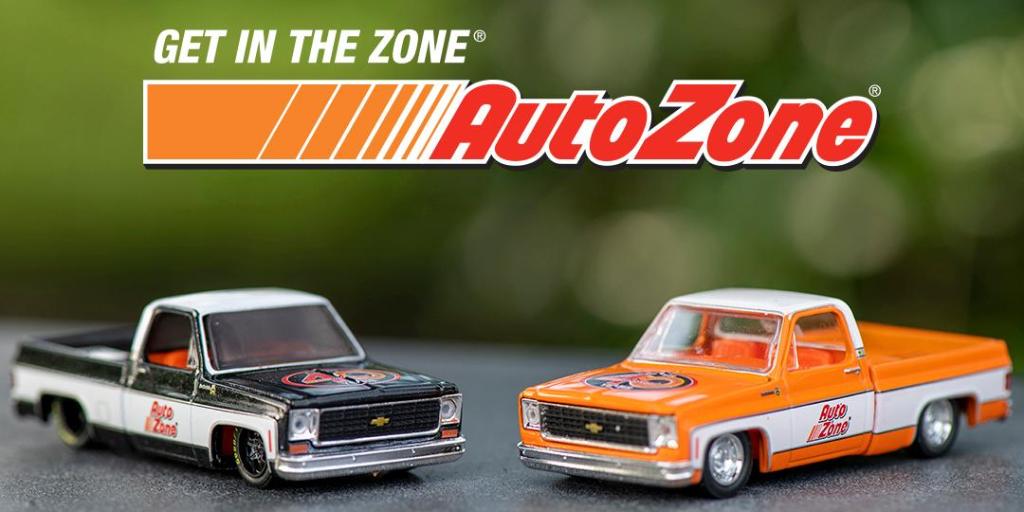 Click on the links below for more information:
AutoZone Rewards – Join and Save $$$
For more than 37 years, AutoZone has been committed to providing the best parts, prices and customer service in the automotive aftermarket industry. We have a rich culture and history of going the Extra Mile for our customers and our community.
Today, AutoZone is the leading retailer and a leading distributor of automotive replacement parts and accessories in the U.S.
Find a location near you, click on the link below:
MERIDIAN LOCATION
1626 N MAIN ST
MERIDIAN, ID 83642
(208) 888-1430
STORE # 1197
HOURS:
Sunday: 8:00 AM – 8:00 PM
Monday: 7:30 AM – 10:00 PM
Tuesday: 7:30 AM – 10:00 PM
Wednesday: 7:30 AM – 10:00 PM
Thursday: 7:30 AM – 10:00 PM
Friday: 7:30 AM – 10:00 PM
Saturday: 7:30 AM – 10:00 PM
We are not affiliated, associated, authorized, endorsed by, or in any way officially connected with any other company, agency or government agency. All product and company names are trademarks™ or registered® trademarks of their respective holders. Use of them does not imply any affiliation with or endorsement by them. Retailers are under no legal obligation to accept offers or coupons.