2600 N Bogus Basin Rd, Boise, ID, USA
1 (208) 332-5100
BOGUS BASIN MOUNTAIN RECREATION AREA
NON-PROFIT.
ALL GOOD.
Bogus Basin Recreational Association, Inc. is a 501(C)(3) non-profit organization dedicated to accessible, affordable and fun year-round mountain recreation and education for the Treasure Valley Community.
About
Bogus Basin Recreational Association, Inc. is a 501 c(3) charitable organization, created by the Boise community in 1942, and operating under an all-volunteer Board of Directors and Association. A professional staff manages all day-to-day operations.
Mission
Bogus Basin engages the community to provide accessible, affordable and fun year-round mountain recreation and education.
Vision
Bogus Basin's vision is to be the most treasured and best-supported community asset in the Treasure Valley.
TRUE BOGUS
Bogus Basin has always been a non-profit organization. Meaning 100% of profits go back into equipment, facilities, education, outreach and more. So, the season pass you just scored, those rentals, lessons, burgers, hot chocolates – all of it, translates into real good.
You can even make a 100% tax-deductible contribution right here, right now. Share the wealth of what our community mountain has to offer everyone by supporting affordable, year-round recreation for all.
OUR COMMUNITY MOUNTAIN
After 75 years of being the place to go for community mountain recreation, you'd think everyone would know we are a non-profit organization. It's true, we're in it for the long haul. As one of the Treasure Valley's most valued assets, we put everything we make in profits and donations back into the mountain, so education, events, facilities, and amenities are affordable and accessible to everyone, year in and year out.
OPPORTUNITIES FOR ALL
FOR GOOD. FOR REAL. FOR EVERYONE.
TRUE BOGUS
Music on the Mountain – Always FREE. Always Fun For The Family.
Click on the links for more information:
Subsidized lessons, rentals and racing.
6,500 kids

Summer Education Program
350 Youth and Teens

Hands-on outdoor education.
2,096 students
$420,794in school based learn-to-ski program subsidies during the 2018/19 season.
The year-round vision for Bogus' future is very exciting and will ensure it remains an integral part of Boise's celebrated livability for generations to come.
– DAVE BIETER, MAYOR, CITY OF BOISE

TOGETHER, WE ARE BOGUS
Making a donation to Bogus Basin will assure that it is around for another 75 years. Your gift will:
Provide scholarships for students from Title I schools to learn at Bogus Basin
Equip youth so they can try skiing for the first time
Maintain and develop new trails
Get families and kids outside and into nature
Show your appreciation for what Bogus Basin means to you
Current season pass holders who give at least $100 will receive a special "I'm a Donor" season pass
THE MOUNTAIN
ACTIVITIES
TICKETS & PASSES
LESSONS & EQUIPMENT
GROUPS
BUY TICKETS
Available Activities
2600 N Bogus Basin Road
Boise, Idaho 83702
Contact Information
Bogus Basin operates under a Special Use Permit on the Boise National Forest under the USDA.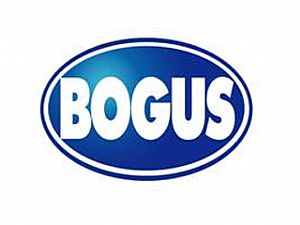 Comment the emoji of your excitement for the Boise Mtn Bike Festival! Mark your calendars - August 24th for an action-packed day on the mountain. Tag your friends to share the stoke! || #FreshLocalFun #NonProfitAllGood

Posted by Bogus Basin Mountain Recreation Area on Wednesday, July 3, 2019
Thank you again for such an incredible season. Here are SOME moments from the 2018-19 Winter Season (emphasis on some because there were so many). We'll see you up here this summer || #FreshLocalFun #NonProfitAllGood

Posted by Bogus Basin Mountain Recreation Area on Wednesday, May 1, 2019