More Locations:
Student Union, 1910 W University Dr, Boise, ID 83725
8000 W Franklin Rd, Boise, ID 83709
2012 N Eagle Rd, Meridian, ID 83646
Treasure Valley, 16800 N Marketplace Blvd, Nampa, ID 83687
Who we are
"We should be about more than just selling chicken. We should be a part of our customers' lives and the communities in which we serve."
S. TRUETT CATHY 1921—2014
Why we're closed on Sundays
Our founder, Truett Cathy, made the decision to close on Sundays in 1946 when he opened his first restaurant in Hapeville, Georgia. Having worked seven days a week in restaurants open 24 hours, Truett saw the importance of closing on Sundays so that he and his employees could set aside one day to rest and worship if they choose – a practice we uphold today.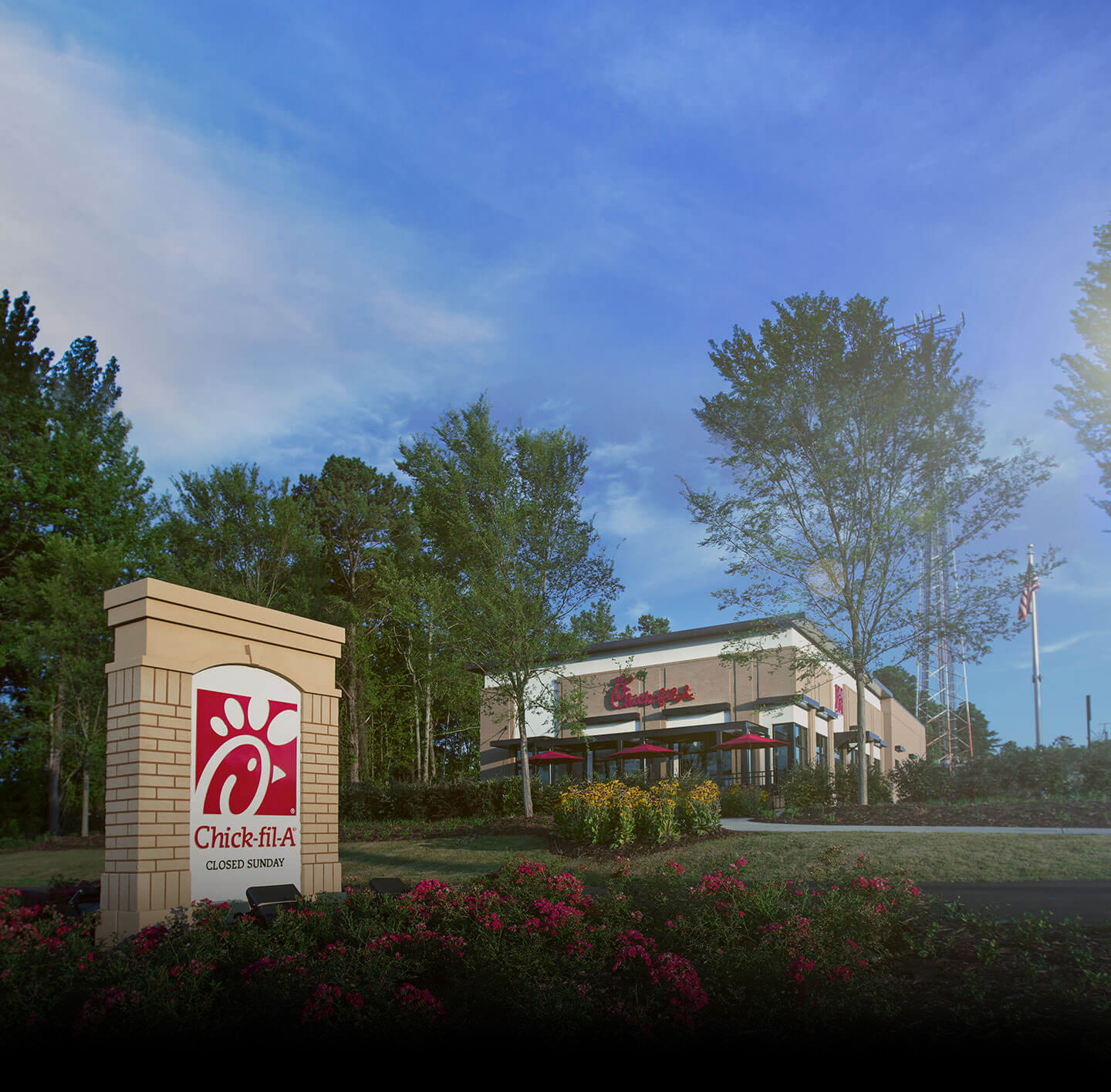 The Cows
In 1995, a renegade cow, paintbrush in mouth, painted the three words "EAT MOR CHIKIN" on a Texas billboard. From that day forward, the burger-eating landscape was forever changed. These fearless cows, acting in enlightened self-interest, realized that when people eat chicken, they don't eat beef. Today, the cows' herds have increased and their message reaches millions – through television, radio, online, and on the occasional water tower. Needless to say, we fully endorse and appreciate the monumental efforts made by our most beloved bovine friends.
FOLLOW THE COWS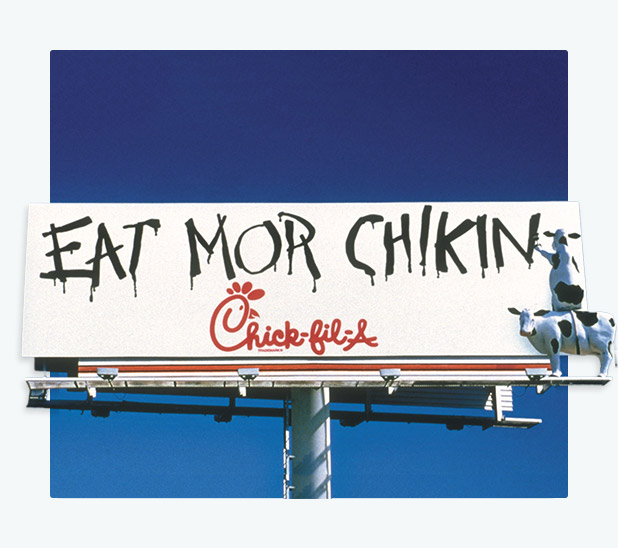 At the heart of Atlanta
Developing a positive legacy in our own backyard
We're proud of our Georgia heritage, and more specifically that we call Atlanta our hometown. Our headquarters, known within the company as the Support Center for restaurant Operators, is located just outside of downtown. We are partners with the greater Atlanta business community in philanthropic endeavors, working to stimulate the local economy through job creation, as well as leading stewardship initiatives intended to leave Georgia better than we found it.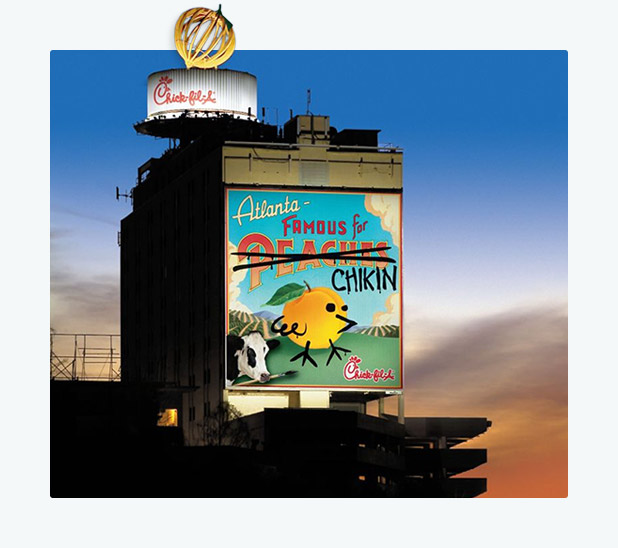 Visit us
The Chick-fil-A Backstage Tour offers an authentic storytelling experience inspired by the fascinating history, culture and values of the company. From our hospitable people and delicious food to the infectious "Eat Mor Chikin" Cows, you can explore the unique Chick-fil-A story with our guided walking tour.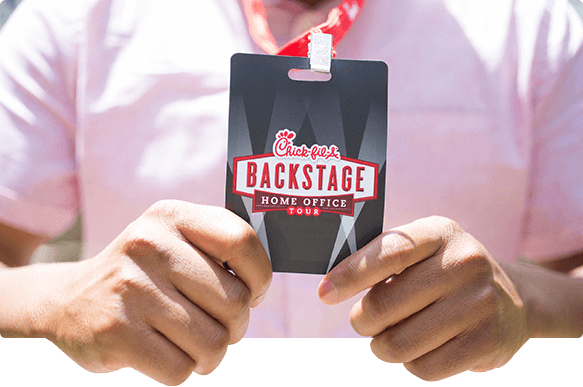 Innovation

Fresh food prep
At Chick-fil-A we take a "cook less, more often" approach. By studying smart, lean manufacturing principles used in other industries, we have created new ways to serve our guests the freshest food possible while reducing food waste.

Parenting friendly menus
From the beginning it's been important for us to give parents options when selecting meals for their children. That's why we were the first restaurant to offer a fruit cup and grilled entree, and why we expanded our menu to include organic and soda-free options for kid's meals. Upcycling
Our commitment to the environment is in the very fiber of our being – literally. Our restaurant team member polos are made with rPET fabric from recycled plastic bottles. To date, more than 5.3 million bottles have been reclaimed and repurposed into shirts.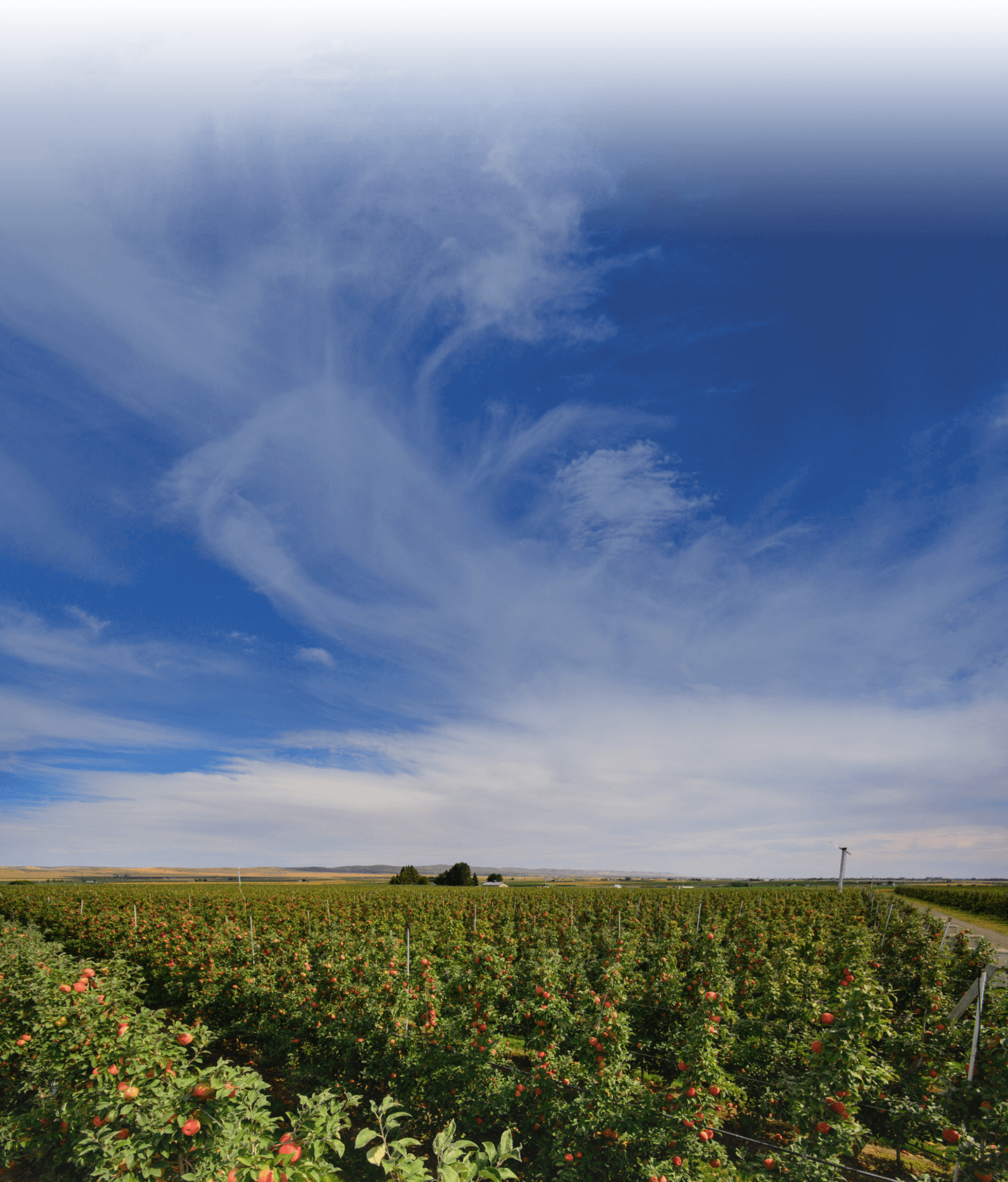 National Partnerships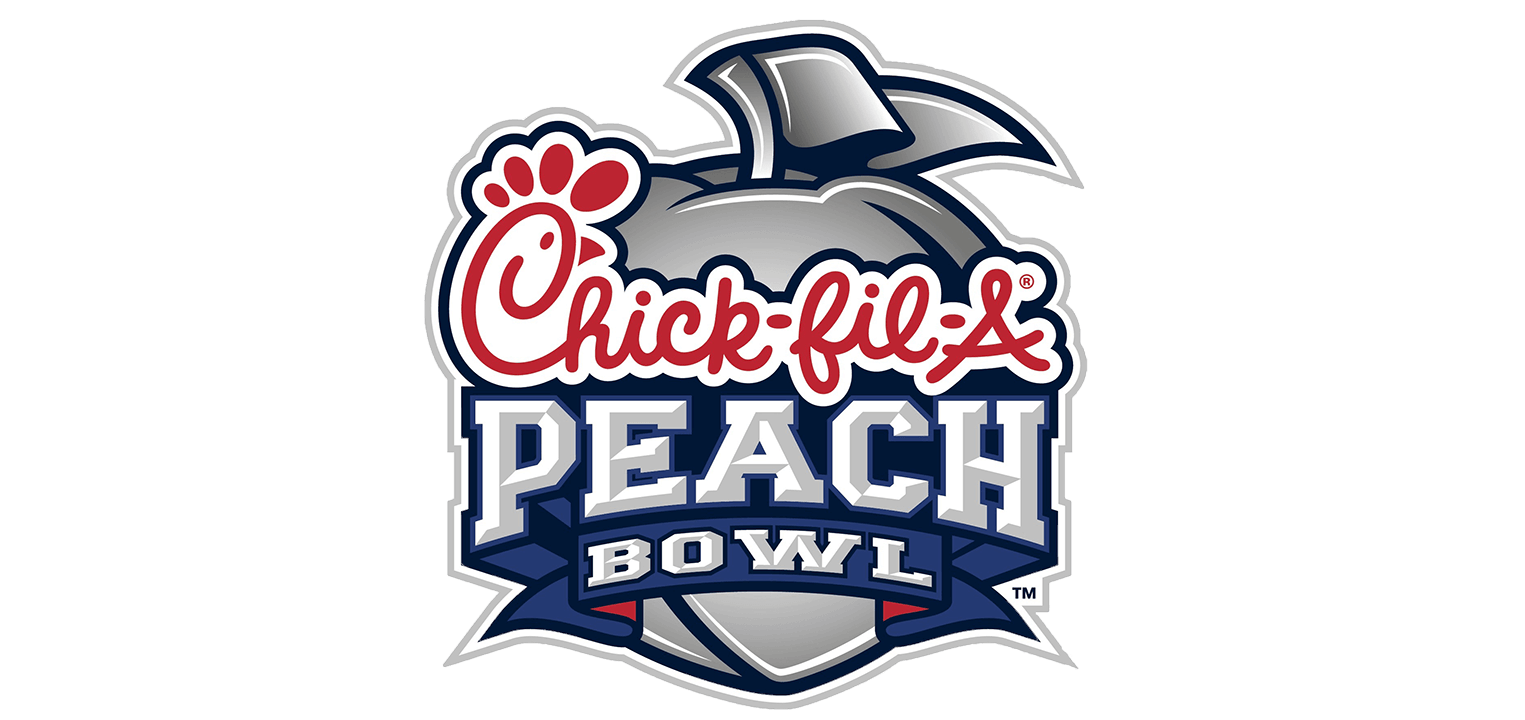 The Chick-fil-A® Peach Bowl™
The Chick-fil-A® Peach Bowl™ is one of the originals. Now in its 50th year, and with Chick-fil-A as its title sponsor since 1996, it's the ninth longest running bowl game in the country. As part of the new College Football Playoff system, in 2016 the Chick-fil-A® Peach Bowl™ served as one of two hosts for the College Football Playoffs National Semifinal.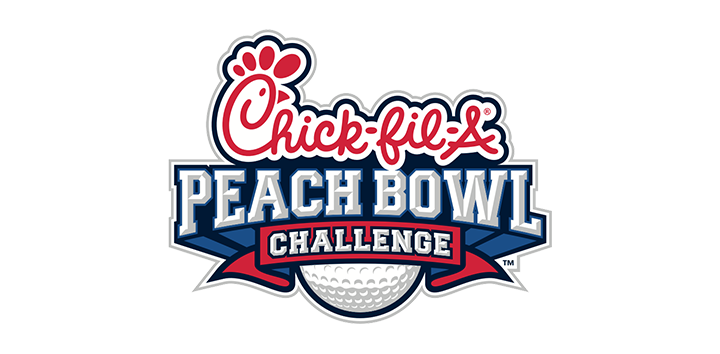 Chick-fil-A® Peach Bowl™ Challenge
The Chick-fil-A® Peach Bowl™ Challenge is the nation's premier head coach and celebrity charity golf event hosted each April at the beautiful Reynolds Plantation resort on Lake Oconee outside of Atlanta.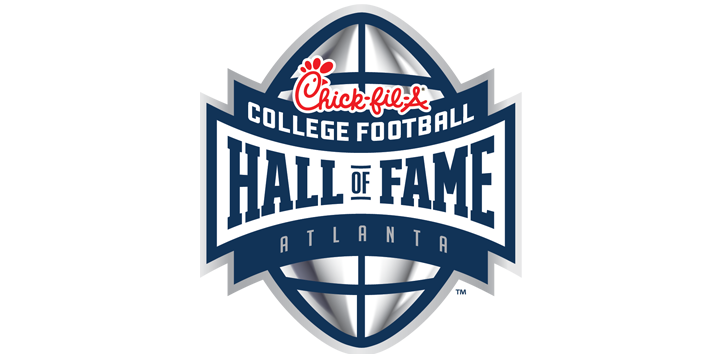 College Football Hall of Fame and Chick-fil-A®  Fan Experience™
The College Football Hall of Fame and Chick-fil-A®  Fan Experience™ officially opened its doors in 2014. Redefining what a Hall of Fame can be, the College Football Hall of Fame and Chick-fil-A Fan Experience is an engaging and interactive experience that takes college football lovers behind-the-scenes of their favorite sport.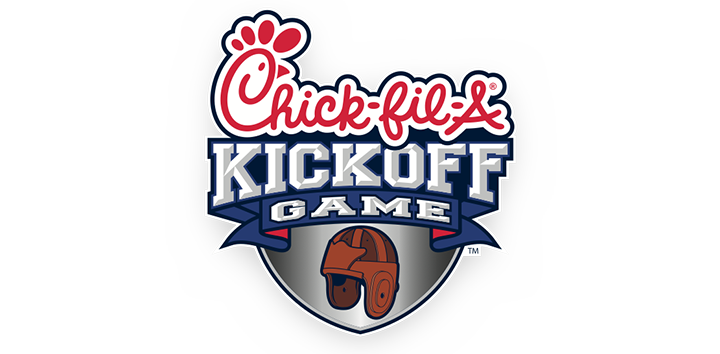 The Chick-fil-A®  Kickoff Game
Billed as the "Daytona 500 of college football," the Chick-fil-A®  Kickoff Game delivers a match-up of elite teams from around the country in a game that serves to kick off the college football season each year since 2008.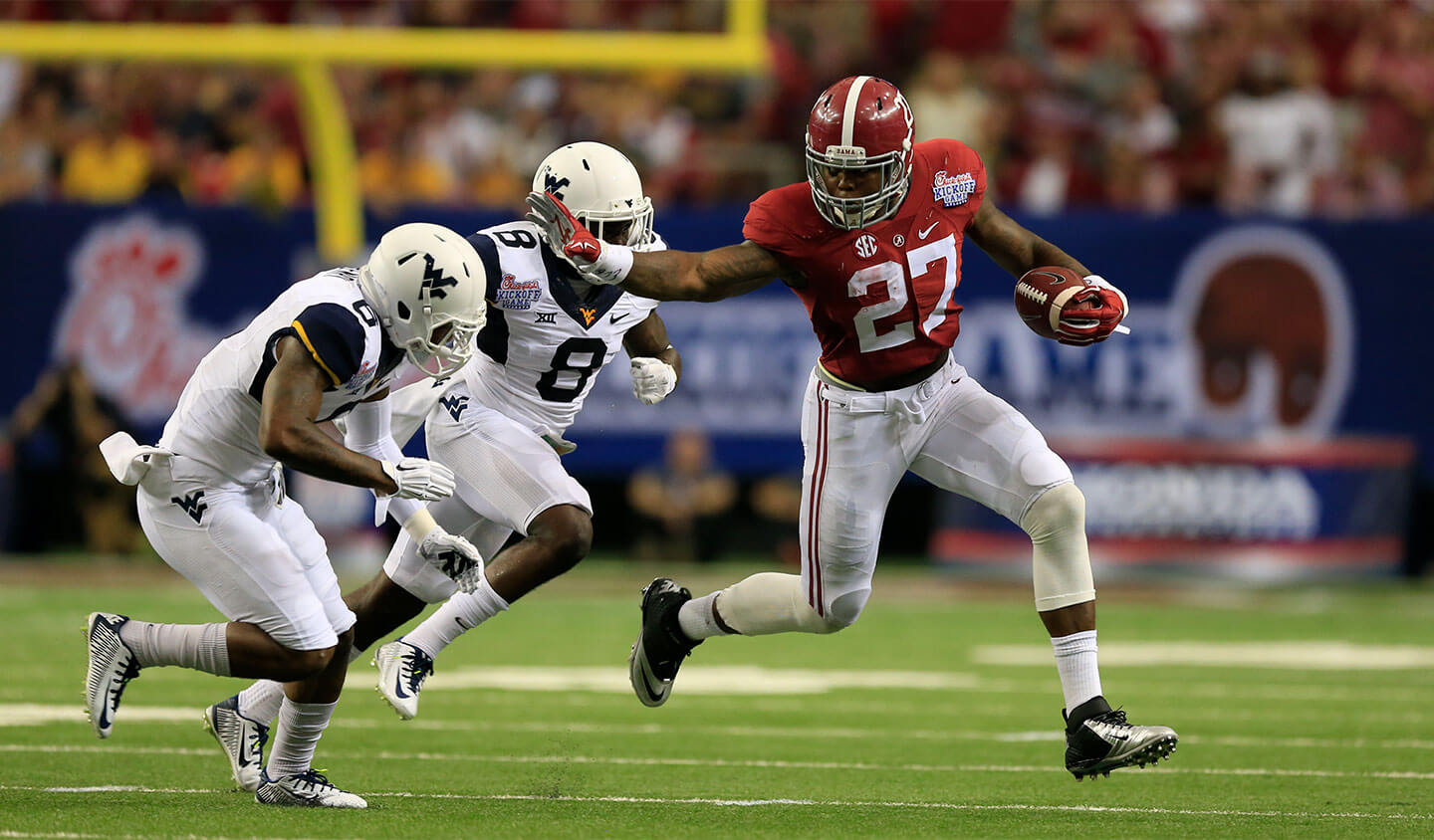 Awards
The Glassdoor Employees' Choice Award
Glassdoor, one of the world's largest job and recruiting sites, announced the winners of its annual Employees' Choice Awards, honoring the Top CEOs in 2019 across North America and parts of Europe. Unlike any other workplace award, the Glassdoor Employees' Choice Awards are based on the input of employees who voluntarily provide anonymous feedback by completing a company review about their CEO's leadership, along with insights into their job, work environment and employer over the past year.
2019
Glassdoor Top 100 CEO
Forbes' Best Employer by State – South Carolina
QSR Reader's Choice Awards
Newsweek America's Best Customer Service Report

Harris Poll Reputation Quotient (RQ®) List
Chick-fil-A ranked 4th on The Harris Poll Reputation Quotient (RQ®) list of 100 most visible companies in 2018, up from ranking 25th in 2017. Harris Poll surveys U.S. adults to evaluate public perceptions classified into six dimensions of corporate reputation: Workplace Environment, Social Responsibility, Emotional Appeal, Financial Performance, Vision & Leadership, and Products & Services.
2018
Glassdoor Top 100 CEO
Forbes Best Employers
National Society of High School Scholars Top Employer

Consumer Choice Awards®
Based on customer service reviews, Chick-fil-A received the Consumer Choice Awards®  top spot in the category, "Provides Value Through Service." Chick-fil-A was one of more than 120 leading U.S. restaurant chains across 60 different categories reviewed in the annual study. Technomic, an industry leader in food research and products, conducted the analysis, evaluating more than 100,000 customer visits to inform the awards.
2017
C Space Most Human Award
Temkin Experience Ratings – Top 10% and Industry Leader
Techonomic Consumer Choice Award
WayUp Top 100 Internship Programs
American Customer Satisfaction Index No. 1 Rating
Indeed's 20 Best Companies for the Work-Life Balance
Chicken Restaurant Brand of the Year
Family owned
Dan T. Cathy
Chairman and Chief Executive Officer
"I try to lead by example and learn from the examples that have been set before me."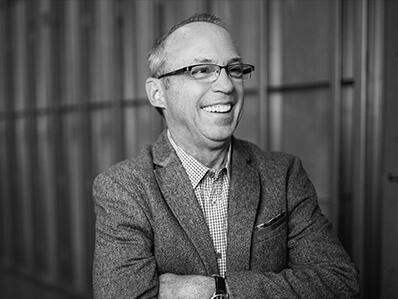 Donald (Bubba) M. Cathy
Executive Vice President and President, Dwarf House
"We all have a role to play, and finding more meaningful and memorable ways to live and work together is a great responsibility."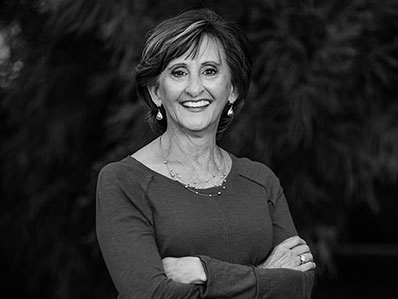 Trudy Cathy White
Ambassador
"If you truly want to make a difference in this world, strive to connect with people through the power of relationship."
The next generation
As a family-owned business, the Cathy family has been working together for 70 years. Just as Truett Cathy built Chick-fil-A alongside his wife and children, today several second and third generation Cathy family members are carrying on that tradition, while others pursue talents in other fields. Working in a variety of different capacities, from staff headquartered at the Chick-fil-A Support Center to serving local communities as restaurant Operators, they're coast-to-coast helping people "Eat Mor Chikin®."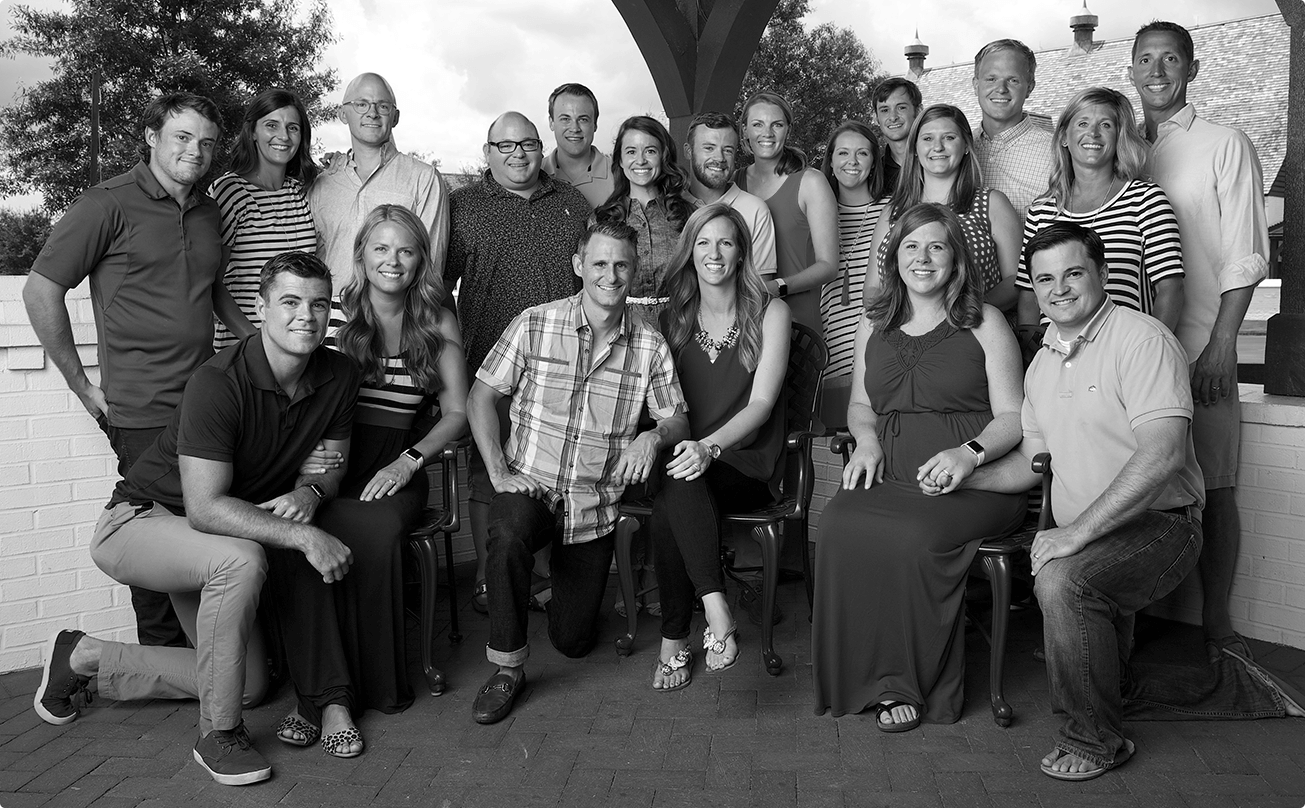 Company leadership
Since the first restaurant opened its doors nearly 50 years ago, Chick-fil-A has grown from one man's vision to one of the largest family-owned businesses in the country. Much of the company's success has been credited to the stability and consistency within Chick-fil-A, Inc.'s leadership team. While corporate leadership at many quick-service restaurants change frequently, many senior leaders at Chick-fil-A have been with the company for more than 20 years. Tenured leadership — and a passion for serving others — has enabled the company to be unwavering in supporting its locally-owned franchises to ensure that the Chick-fil-A brand continues to thrive.
The First 100®
It's always exciting when a new Chick-fil-A® restaurant opens, but for the First 100® it's something else entirely.  Our signature First 100® event is a celebration that awards 100 customers free Chick-fil-A® meals for a full year!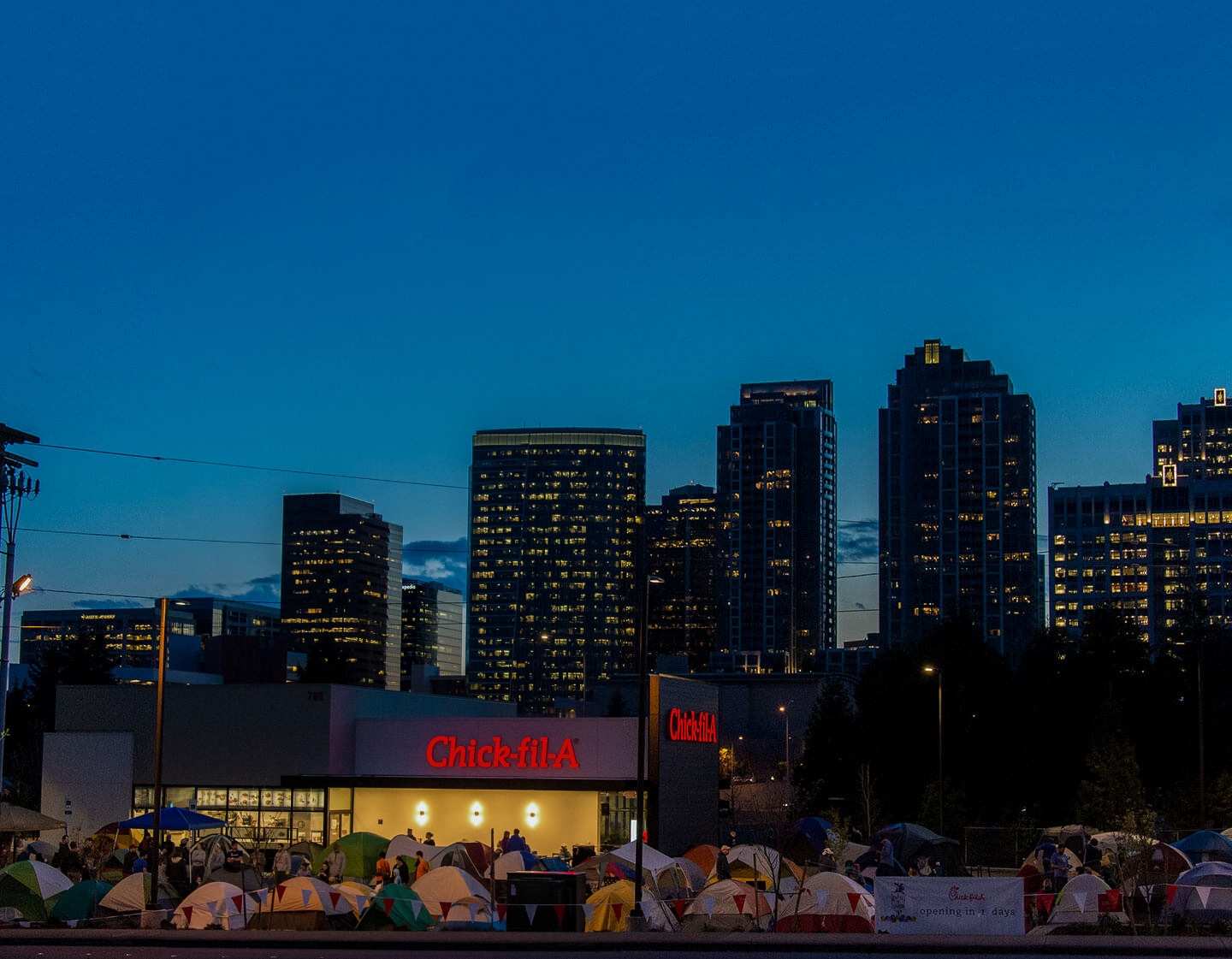 Corporate purpose
"To glorify God by being a faithful steward of all that is entrusted to us and to have a positive influence on all who come into contact with Chick-fil-A."
We are not affiliated, associated, authorized, endorsed by, or in any way officially connected with any other company, agency or government agency. All product and company names are trademarks™ or registered® trademarks of their respective holders. Use of them does not imply any affiliation with or endorsement by them. Retailers are under no legal obligation to accept offers or coupons.