3015 East Magic View Circle, Meridian, ID, USA
1 (208) 321-4000
DIRECT ORTHOPEDIC CARE
WALK-IN ORTHOPEDIC CLINIC
WHAT WE DO
Direct Orthopedic Care (DOC) was established in 2014 by a group of orthopedic surgeons from the Boise area. Today DOC has four locations throughout the Treasure Valley.
---
OUR MISSION
Direct Orthopedic Care strives to provide the highest quality of orthopedic care and best value to the Treasure Valley community.
WHAT WE'VE ACHIEVED
Fractures, sprains, and ligament tears are painful, but generally non-life threatening. Traditionally, these injuries were treated by hospital emergency rooms. Emergency room visits are expensive and ER physicians are not trained to definitively treat these problems. This results in patients receiving a large bill, a splint, and referral to an orthopedic specialist. Now, with DOC, you can bypass the expense and time associated with an emergency room visit and go directly to the orthopedic specialists trained to treat your condition. Direct Orthopedic Care provides the best value to the patient.
---
*Prices reflect average costs associated with actual emergency room visits to St. Lukes Regional Medical Center and Saint Alphonsus Medical Center for the same procedure treated by DOC (procedure costs – x-rays, splint, and facility fee). The prices reflect cost after contractual adjustment taken by a major insurance company.
---
SPECIALIST SKILLS WITHOUT HIGH HOSPITAL BILLS
Now you can avoid the hospital hassle, long wait times and high costs associated with a hospital emergency room visit! Direct Orthopedic Care, or DOC, specializes in the treatment of minor to serious orthopedic injuries in adults and children. DOC is locally owned by a group of independent physicians with a passion for high quality and efficient care. DOC, an orthopedic walk-in clinic, was created specifically to allow patients immediate care and access to the same board-certified orthopedic specialists referred to by local Treasure Valley ER's!
---
Click on the links below for more information:
---
Our Services
Our physicians and physician assistants evaluate and treat all disorders of the musculoskeletal system, including fractures, ligament injuries, tendonitis, arthritis and more using the latest operative and non-operative techniques.
At DOC, we strive to continuously provide experienced, up-to-the-minute orthopedic treatment within a caring, comfortable and expedient environment.
Our treatment and services include:
---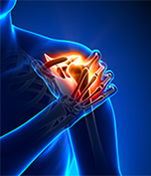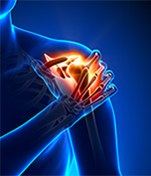 SHOULDERS
Rotator Cuff Tears

Shoulder Dislocations

Fractures

Tendonitis

Arthritis
---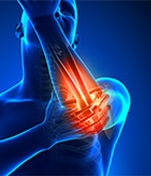 ARMS/ELBOWS
Fractures

Dislocations

Tendonitis

Arthritis
---
HANDS/WRISTS
Fractures

Dislocations

Tendonitis

Carpal Tunnel
---
NECK/SPINE
Degenerative Disc Disease

Herniated Discs

Bulging Disc

Low Back Pain

Arthritis
---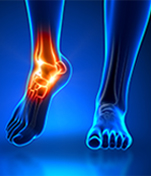 FEET/ANKLES
Fractures

Ligament Tears

Sprains

Arthritis
---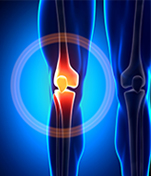 KNEES/HIPS/LEGS
Fractures

Ligament Tears

Meniscus Tears

Arthritis
MEET OUR PROVIDERS
Click on the links below to view our physicians at each location:
---
CONTACT US
Our Locations
---
MERIDIAN, ID

Direct Orthopedic Care – DOC
3015 E Magic View Dr
Meridian, ID 83642
M – F | 8 AM – 8 PM
S & S | 10 AM – 8 PM
---
BOISE, ID | RIFLEMAN

Direct Orthopedic Care – DOC
7979 W. Rifleman St.
Boise, ID 83704
M – F | 8 AM – 8 PM
S & S | 10 AM – 8 PM
---
BOISE, ID | BROADWAY

Direct Orthopedic Care – DOC
1789 S Broadway Ave. Suite 100
Boise, ID 83706
M – F | 8 AM – 8 PM
S & S | 10 AM – 8 PM
---
NAMPA, ID

Direct Orthopedic Care – DOC
16818 N Marketplace Blvd.
Nampa, ID 83687
M – F | 8 AM – 8 PM
S & S | 10 AM – 8 PM
---
Who are we? Check out the video below. We're here for you!

Posted by Direct Orthopedic Care on Wednesday, August 5, 2015
Who are we? Check out the video below. We're here for you!

Posted by Direct Orthopedic Care on Wednesday, August 5, 2015