101 S Capitol Blvd Ste 203, Boise, ID, USA
WELCOME TO
DOWNTOWN BOISE ASSOCIATION
This Is Your Town
---
DOWNTOWN BOISE WELCOMES YOU!
Downtown Boise is a Place to Explore
Find a new adventure, spark creativity, make connections, and be a part of Boise's vibrant culture where all are welcome.
SEE WHAT'S HAPPENING DOWNTOWN
---
SAVOR LOCAL FLAVOR
---
---

THE MISSION OF THE DOWNTOWN BOISE ASSOCIATION:
Build Value Through Vibrancy
In a downtown, like nowhere else, economic growth is interconnected with arts, festivals, dining and shopping, and opportunities for recreation and entertainment.
Our goal at the Downtown Boise Association is to keep Boise a healthy, happening, innovative and inspired city by keeping Boise's downtown the place people want to be to build business and celebrate community.
Advocacy: The DBA is recognized by Boise City Council as an advocate for downtown Boise which enables the DBA to take leadership roles in important issues that impact the Downtown core. The DBA staff is proud to work with the City of Boise, Capital City Development Corporation, the Boise Valley Economic Partnership, the Boise Metro Chamber of Commerce, the Boise Convention and Visitors Bureau, and others, to promote Downtown Boise as a successful place for meetings, business and visitors.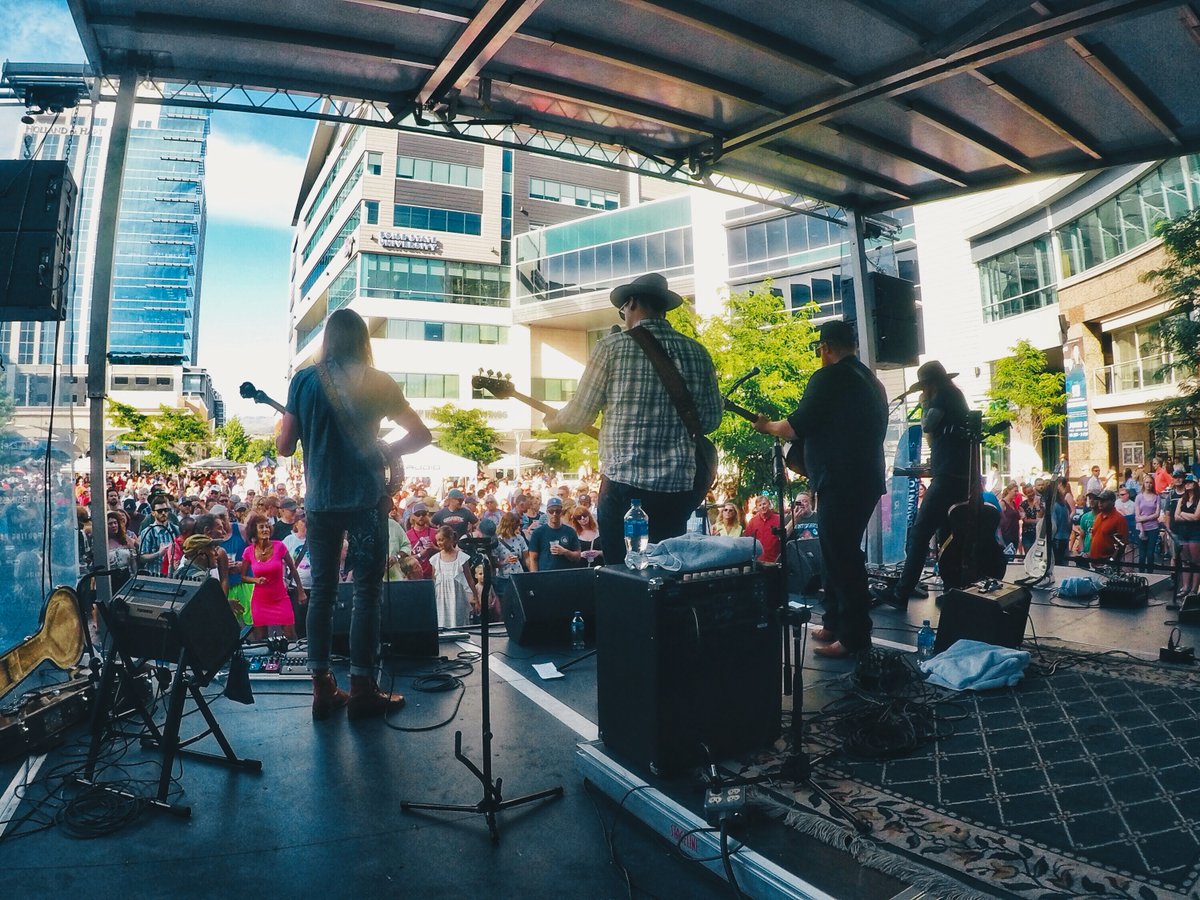 Click on the links below for FREE information:
Downtown Boise hosts events large and small.  There's something for everyone in Downtown Boise.
Downtown Boise is welcoming, diverse, delightful, and authentically Idaho.
We're glad you're here!
#ShopUnique #DineWell #BeDowntownBoise
Walk, bike, linger and learn, sip and stay awhile! When you start exploring Downtown Boise, you'll want to come back again and again. Explore, Enjoy, Experience – Downtown Boise!
Living in Downtown Boise puts you in the heart of Idaho's most vibrant neighborhood. Our Downtown  is filled with people who appreciate community, being active, and having a thriving shopping,  dining, arts and entertainment scene just steps away. The Boise River Greenbelt runs through Downtown just north of Boise State University, and Boise's beautiful foothills are a short bike ride away. Downtown Boise is Idaho's center for business, government, meetings and conferences, adding to the inviting energy you'll find here. See why living in Downtown Boise is an experience and a welcoming neighborhood like no other.
IDAHO'S ECONOMIC ENGINE
Downtown Boise is an economic driver fueling a fast-growing regional economy supplying jobs and both public and private investment. The density, mix of uses and vibrant streets create an energy attractive to the most talented workers. The Downtown Boise economy also creates a mighty tax base that supports commerce and neighborhood services throughout the region. While any healthy, successful city will develop multiple growth centers, the economic activity occurring in Downtown Boise radiates prosperity and shares its success like few others.
While the value of Downtown Boise is even greater than the sum of its parts, those parts are pretty impressive! Unique, locally owned shops and restaurants mix Idaho products with world class offerings. You'll sip Idaho wine, local craft beer, slow-drip coffee or gourmet tea surrounded by others captivated by a place that invites and inspires. You'll begin to think of all the ways you can share this delightful experience with others. That's the feeling you'll get only in Downtown Boise.
Boise's foothills, with miles of biking and hiking trails are a short ride from our walkable urban center. The Boise River and nearly 300 acres of parks run through our downtown, with rafting, fishing and 25 miles of greenbelt to enjoy. Educators work with downtown businesses to train and supply employees who earn competitive salaries. A growing number of conference attendees mingle with downtown residents to energize sidewalk cafes and farmers markets.
The Downtown Boise Association is honored to be a partner in what keeps our city and downtown a special place people want to be: welcoming, clean, colorful, safe yet bustling, and buzzing with the energy of opportunity and innovation.  Our role is to connect you with information to keep this vital economic engine churning, to help you welcome the next wave of visitors and to provide opportunity for the next generation of Idahoans.
Downtown Boise is indeed a rare and special gem.
Thank you for your support.
Click for more info:
---
CONTACT US
DOWNTOWN BOISE ASSOCIATION
OFFICE LOCATION:
101 S Capitol Blvd, Ste 203, Boise Idaho 83702
(2nd Floor in the US Bank Building)
EXECUTIVE DIRECTOR
How do you get a 40 ft. tree on to The Grove Plaza? With a lot of teamwork from Boise Parks and Recreation and Boise Police Department! ?❤️ Join us November 23 for the Downtown Boise Tree Lighting starting at 5 pm. Thank you Dale and Doreen Eld for generously donating your beautiful tree! #BoiseTreeLighting

Posted by Downtown Boise on Tuesday, November 13, 2018
Boise Twilight Criterium's pro women's race is killing it for one full hour throughout downtown. #boisetwilightcriterium

Posted by Downtown Boise on Saturday, July 13, 2019
We are not affiliated, associated, authorized, endorsed by, or in any way officially connected with any other company, agency or government agency. All product and company names are trademarks™ or registered® trademarks of their respective holders. Use of them does not imply any affiliation with or endorsement by them. Retailers are under no legal obligation to accept offers or coupons.