1549 N Milwaukee St, Boise, ID 83704, USA
(208) 321–0075
CELL PHONE, TABLET, iMAC, MACBOOK PRO, DESKTOP and LAPTOP REPAIR
Book an appointment for mobile repair or walk-ins are always welcome!
SAVING TREASURE VALLEY'S TECHNOLOGY SINCE 2004
We have specialized in repairs for over 14 years in the Treasure Valley, why trust "the other guys" with your device? We realize how important your phone is to you. That is why we offer a 100% worry free guarantee on all our parts and service. Most of our phone repairs can be completed in 15-30 minutes. Feel free to drop it off with us or wait in our lobby. Your device will be repaired while you watch ensuring your privacy and security with comfortable seating and a TV to view the repair on. Do the other guys let you watch your device being repaired? We repair power buttons, home buttons, volume buttons, cameras, batteries, rear panel and screens/digitizers. We also repair water damage with a state of the art ultrasonic cleaning machine.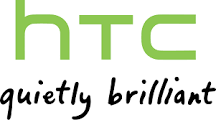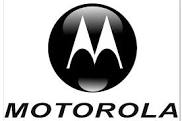 Very nice, and great prices for repair of your electronics. It was $25 for a new battery for my phone, and $37.50 for a new battery for my old tablet. They also have a few refurbished computers, for sale for great prices! they have a few desktop computers as well as a few laptops available for sale. I would recommend this business absolutely!
I"d been using another repair business in town with some success, until this last repair. It was clear to me that they were now using inferior parts – the repaired screen was flickering and getting worse and the proximity sensor wasn't working. I had given them 4 chances to make it right. I was referred to Four Corner Repair – James came to my office very quickly and made the repair on site! I'm super pleased and will be referring all my future repair work to them. They offer a lifetime warranty on the parts they use.
I was very very pleased with the services I received. They were EXTREMELY friendly and helpful. My laptop hinge broke and I was dead in the water as I need my laptop since I'm in law school. One day without your laptop and you're toast in law school. These guys rushed to get a part in I needed then fixed it in a half hour. Love them