902 E Krall St, Boise, ID 83712, United States
1 (208) 949-5326
ABOUT US
---
Who Are We?
We're innovators, dreamers, creators, and experts.
Locally owned and operated in Boise, ID, we're the ones who make sure your marketing dreams become a reality. We're all about increasing your brand's visibility. Using high-quality printing, excellent customer service, and fast delivery, we provide an advertising opportunity that is unique to your company. We deliver top-of-the-line products that are designed to your specific requirements. Whatever you're looking for, we have it.
WHAT WE DO
---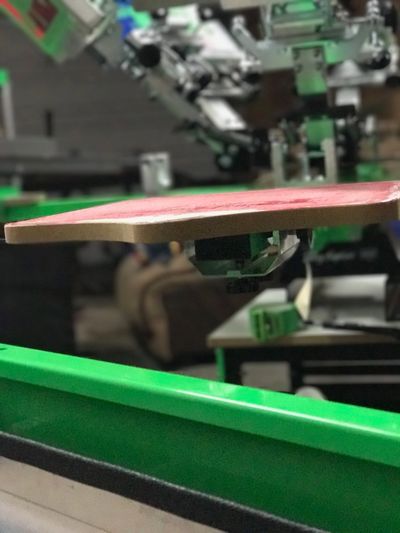 Screen Printing
 Fresh Prints 208 specializes in all your screen-printing needs. From corporate events to club functions, fundraisers to grand openings, conferences to sports tournaments, employee recognition to educational functions, we've got you covered.
Embroidery
Searching for a professional, dignified look for your company?
Embroidery is the perfect way to leave a sophisticated impression. Fresh Prints offers many embroidery services. With the help of our in-house embroidery specialist we will ensure your needs are met with detail and precision.
Promotional Items
Promotional products are more than just freebies. They are a marketing goldmine that will keep you ahead of your competition and leave your customers with a memorable impression. With our help, you will have a marketing strategy that will lead to the increased customer loyalty and satisfaction.
Graphic Design
Need help creating a design?
Whether its fine-tuning your design or creating one from scratch, our in-house graphic designer will work closely with you to ensure your ambition is brought to life and visually communicated to the world.
CONTACT US
---
Don't be a stranger, come see us in person!
Call for an appointment today! 
Fresh Prints
902 E Krall St, Boise, ID 83712, United States
Hours
Mon

9:00 am – 5:00 pm

Tue

9:00 am – 5:00 pm

Wed

9:00 am – 5:00 pm

Thu

9:00 am – 5:00 pm

Fri

9:00 am – 5:00 pm

Sat

Closed

Sun

Closed
Are you ready for some Fresh Prints? We have multiple print color ways to match your desire! We also have alternate print color combinations! Get your Fresh Prints Today! #208#Boise #Idaho #freshprints #familyfirstrecords #kicks #boisestate #supportlocal #tshirtprinting

Posted by Fresh Prints on Saturday, November 25, 2017
4TheAbility spring collection dropping soon! ☀️ ☀️Check out and support an amazing non-profit Freshprints208.com#customscreenprinting #screenprinting #embroidery #boise #idaho #supportlocal #customembroidery #customclothing #idahome #promotionalproducts #visitboise #downtownboise #merch #thisisboise #leaveyourimpression

Posted by Fresh Prints on Wednesday, March 6, 2019
www.freshprints208.com #printing #Freshprints208 #Retro #Shoes #Limited #ScreenPrinting

Posted by Fresh Prints on Thursday, May 18, 2017