4610 West Hillcrest Drive, Boise, ID, USA
GUEST INFORMATION
It is our pleasure to welcome you as a guest to Hillcrest Country Club!
Our Mission: To continually develop the Hillcrest Community to provide an exceptional experience that will result in a strong and satisfied membership.
In order to make the most of your visit, please browse through the following information and do not hesitate to contact us with any questions.
Prospective Members: Please call 208.343.5425 for information!
Join the Hillcrest Team!
Employment Application
GOLF GUEST POLICY
Members may invite guests provided that non-members of the club are not permitted to play the course more than one time per calendar month (not including tournament rounds). All resident guests must be accompanied by the inviting member or one of the member's immediate family entitled to full privileges of the club. Guest fees are set by the Board of Directors. All Guest Fees will be charged to the host member's account. The Golf Shop will not accept cash or credit cards for guest fees.
GUEST PLAYING TIMES
Monday – Friday: Same as Member Play
Saturday, Sunday: 10:00 am to posted closing time
Legal Holidays (in Season): 10:00 am to posted closing time
NOTE: Guests are limited to one round per calendar month at Hillcrest CC (not including tournament play)
JUNIOR PLAYING TIMES
(under 18 years of age)
Monday – Friday Same as Member Playing Times
Saturday, Sunday (in Season): 12:00 pm to posted closing time
Legal Holidays (in Season): 12:00 pm to posted closing time
NOTE: Children under 18 years of age must check in with the Golf Professional before playing on the course or using the Club's practice facilities.
Thank you for your interest in Hillcrest Country Club
We welcome you to visit the club and learn about all of the amazing opportunities that await you.
Download Our Prospective Member Brochure
Visit the Albertsons Boise Open webpage for the most up-to-date information!
https://www.albertsonsboiseopen.com/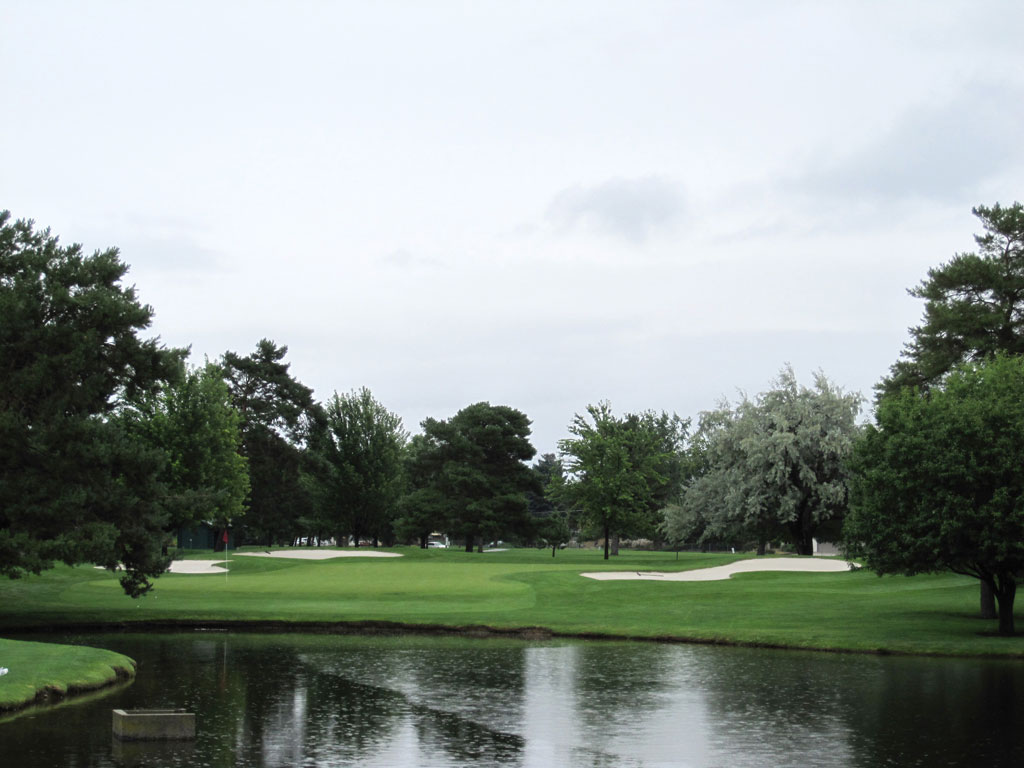 Click on the links below for more information:
One of the many advantages of membership at Hillcrest Country Club is access to beautifully appointed banquet and meeting rooms.
Whether a small meeting, birthday gathering, luncheon, or a grand wedding affair, our kitchen and service staff work hard to deliver the highest quality experience for our members' hosted events
Hillcrest Country Club is a private club available to members and their guests. Non-members may use the facilities as a guest of a member, within Club and State regulations.
Certain areas of the Club may be restricted during your function. Club members have priority at all times and our staff ensures they are not disturbed by your guests. At the same time, you may be assured that your function will take place in privacy.
Hillcrest is available for private functions six days a week. The Clubhouse is closed on Mondays. Any variety of food and beverage is available. All food and beverage must be provided by the Club. Hillcrest features fine dining as well as luncheons, breakfast, brunches, receptions and informal buffets. We handle special requests frequently and provide a first class staff to serve all functions.
Please Contact JR Burnett, Clubhouse Manager, at 208.343.5425 or [email protected] with questions or to book your event.
Banquet Menus
Banquet Packet


Contact Us
To schedule a tour or request a membership packet please contact our Membership & Communications Director at 208.343.5425 OR connect with us by email: [email protected]
(208) 343-5425
Hillcrest Bunker Repairs

Our Golf Course Maintenance Team has been hard at work preparing for the upcoming season. Watch Joe and Tim elaborate on one of our many course improvements!

Posted by Hillcrest Country Club on Saturday, January 19, 2019
We are not affiliated, associated, authorized, endorsed by, or in any way officially connected with any other company, agency or government agency. All product and company names are trademarks™ or registered® trademarks of their respective holders. Use of them does not imply any affiliation with or endorsement by them. Retailers are under no legal obligation to accept offers or coupons.