5407 West Fairview Avenue, Boise, ID, USA
1 (208) 375-7277
IDAHO'S NEWS CHANNEL 7
---
About Us
KTVB History
The KTVB News Group is Idaho's largest media organization, reaching more Idahoans each day with news, entertainment and local content. Founded as a single television station in 1953, the group has expanded over the ensuing years. It now features three distinct television stations, the state's most-visited website, a top-ranked mobile app and expanding social media network.
The people behind the KTVB News Group are dedicated to providing top-quality news, dynamic solutions to help grow businesses, and to building a stronger community.
KTVB is part of TEGNA, a publicly traded local media company dedicated to serving the greater good of our communities.
---
About TEGNA
KTVB is owned and operated by TEGNA Inc., an innovative media company that serves the greater good of its communities. Across platforms, TEGNA delivers relevant and trusted content by telling empowering stories, conducting impactful investigations and providing innovative and unparalleled solutions for advertisers through TEGNA Marketing Solutions. For more information, visit www.TEGNA.com.
---
Facts not fear: Coronavirus news
Gov. Brad Little sat down for a Q&A session to answer questions from viewers about his stay-at-home order. Also, BSU is helping to combat a shortage of respirators.
 6:28 PM MDT March 26, 2020
 6:17 PM MDT March 26, 2020
---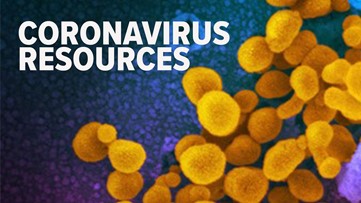 ---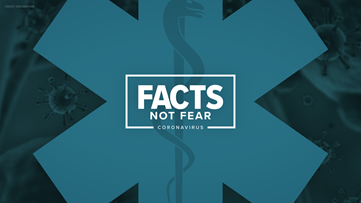 Click on the links below for more information:
---
---
Nation World Headlines
---

---
Click on the links below for information:
---
---
---
More Resources
---

KTVB Idaho Events Calendar
EVENT GUIDE:
Fun in the Treasure Valley and beyond!
BOISE, Idaho — If you're looking to get out of the house this summer and take in some culture, live music, or a fun, family-friendly festival – look no further than this updated summer 2020 event guide. We've compiled all of the major community events happening in the Treasure Valley and beyond – from music and art festivals to rodeos and parades. While there is something for just about everyone on this list, you'll notice the one recurring theme is that most events are outdoors. It is summer after all!
For a look at our Exploring Idaho series, click here.
Events below are listed by date. Note: click or tap on the chapter titles (months or event types) to go directly to the section you want to see. Scroll to the end to see events and activities that you can enjoy all summer long!
Click on the link below to view our KTVB Event Guide:
---

Contact Us
KTVB News
Have a news tip, question, concern, suggestion, or just want to give us your feedback?
Feel free to contact us at:
General questions
KTVB Studios
5407 West Fairview Avenue
Boise, Idaho 83706
---
MASTHEAD/EDITORIAL LEADERSHIP
Click here to meet our Editorial Leadership team
ACTIONABLE FEEDBACK
We value feedback from our community, including story ideas as well as comments and corrections on our coverage. Click on the appropriate link below to route your feedback to the correct team in our newsroom.
NEWSROOM CONTACT INFORMATION
Trust Project Participation
TEGNA is proud to be a participant in the Trust Project. The Trust Project is an international consortium of news organizations collaborating to use transparency to build a more trustworthy and trusted press. For more information visit https://thetrustproject.org/.
KTVB – Idaho's NewsChannel 7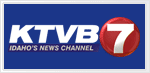 The state's first television station was founded in 1953 by Georgia Davidson – just one of a handful of female station owners in the country. As an off-shoot of KIDO radio, the station quickly became a vital part of the community, and changed its call letters to KTVB before that first decade was over, and split from the radio station. Over the years, the station has led the way with a long history of firsts – and has been the top-rated station for news for more than 30 years – a feat nearly unmatched in the broadcast industry.
KTVB.com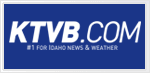 KTVB.COM is a 24-hour online service dedicated to bringing news and weather content to consumers whenever they need it. With a dedicated staff of online professionals, KTVB.COM has been twice recognized by the Radio-Television Digital News Association with the national Edward R. Murrow Award for best website. The site reaches more Idahoans than any other news site and generates more page views than all other Boise market news sites combined.
KTFT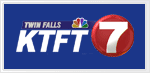 KTFT is the home to NBC programming and news for the Magic Valley. Founded in 1989, KTFT (Twin Falls Television) is an off-shoot of KTVB with a distinct set of advertising for Twin Falls viewers.
Idaho's Very Own 24/7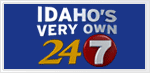 Idaho's fastest-growing local channel features a live local KTVB morning newscast weekdays from 7:00 am to 8:00 am, plus exclusive nationally-syndicated programming, ACC football and basketball and live local events. Idaho's Very Own 24/7 can be found on Cable One channel 13 or over-the-air with an antenna on digital channel 7.2
KTVB.COM Mobile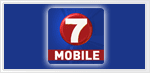 KTVB.COM Mobile is the most-downloaded network of apps in the state – bringing news, weather, traffic and sports content to consumers on the go, with apps for phones and tablets.
KTVB Social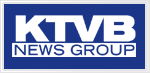 With a steady stream of content updates on Facebook, Twitter and Instagram – the KTVB News Group extends its commitment to consumers with important news content wherever they are.
Let's work together to stop the spread of coronavirus

Idaho Gov. Brad Little announced a 21-day statewide "stay-at-home" order to stop the spread of COVID-19. Here's what that means. If you need more details about what's an "essential business" and what you can and can't do, see this: https://www.ktvb.com/article/news/health/coronavirus/whats-an-essential-business-under-the-idaho-stay-home-order-the-latest-from-the-governors-office/277-9af71e02-228e-43c4-955a-7777bf60088c At KTVB, we're focusing our news coverage on the facts and not the fear around the virus. To see our full coverage, visit our coronavirus section, here: www.ktvb.com/coronavirus

Posted by KTVB on Thursday, March 26, 2020
WATCH LIVE at 1:30.: Idaho coronavirus update with Governor Brad Little

Idaho Gov. Brad Little will hold a COVID-19 press conference Wednesday afternoon at Gowen Field. The presser is set to begin at 1:30 p.m.The governor said he will make "an important announcement about Idaho's COVID-19 response" at that time.Watch live on KTVB.COM: https://www.ktvb.com/article/news/health/coronavirus/live-idaho-coronavirus-updates-98-idaho-cases-gov-little-to-speak-live-at-130/277-a0111340-ad99-4bf2-99b1-ea0d73ef777bAt KTVB, we're focusing our news coverage on the facts and not the fear around the virus. To see our full coverage, visit our COVID-19 section, here: www.ktvb.com/coronavirus

Posted by KTVB on Wednesday, March 25, 2020