Wood Refinishing Services
We help with all refinishing needs.
Cabinet Refinishing
N-Hance wood refinishing services can give new life to your cabinets, renewing their natural beauty or updating them with a more modern look. Refresh your current finish, go for a deeper color, or change the look of your cabinets completely. We offer a gorgeous, factory-style finish that's designed to withstand years of wear and tear. Click below to learn more about our cabinet refinishing services.
Floor Refinishing
Our refinishing process will restore the color and luster of hardwood floors throughout your home, with minimal mess and minimal downtime. N-Hance's wood floor refinishing process also works on non-sandable floors such as cork, bamboo, and even some engineered flooring. Click below to learn more about our hardwood floor refinishing services.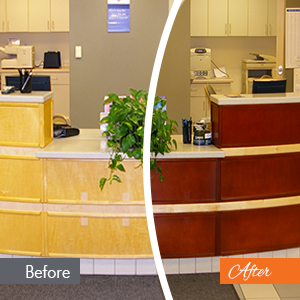 Commercial Services
N-Hance refinishing services come with minimal downtime, limiting disruption to your business. Companies across North America have chosen N-Hance Wood Refinishing to revive hardwood surfaces, including floors, cabinets, furniture, and trim. Click below to learn why N-Hance is the ideal commercial wood refinishing service.
Granite Countertop Refinishing
Over time, granite loses its natural beauty to wear and tear. Granite is porous, which means that liquids can penetrate and discolor the stone. Even if a sealant was applied during installation, it will eventually wear thin, allowing these stains to seep through. Click below to learn more about how N-Hance can restore your granite counters to like-new condition.
Other Residential Services
N-Hance hardwood refinishing is perfect for any hardwood surface in your home, including: stairs and railings, trims and accents, exterior or interior doors, and built-in or freestanding furniture. We provide the same high-quality, long-lasting results for these surfaces as we do for cabinets and flooring. Click below to learn more about our residential hardwood refinishing process.
N-Hance Wood Refinishing revives the color, life, and luster of wood surfaces every day. As the #1 cabinet refinishing company in the U.S., with over 470 locations nationwide, we offer everything you need to transform the look of your cabinets. Our process is trusted by homeowners and business owners alike, offering the perfect combination of beauty, durability, and affordability. In addition to classic cabinet refinishing, we also offer cabinet staining, custom cabinet painting, and cabinet door replacement.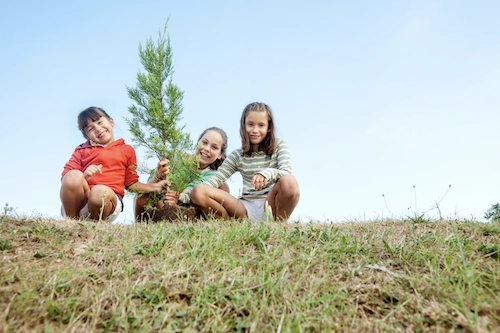 Wood refinishing services are the greener choice for your cabinets and hardwood floors, and we are proud of the contributions that N-Hance makes toward a greener, more sustainable world. By refinishing wood surfaces with N-Hance, you can feel good knowing that you are choosing a path of conservation – preserving trees, saving fossil fuels, and contributing to a reduction in greenhouse gases. Every year, N-Hance saves thousands of trees and reduces waste by refinishing existing cabinets instead of replacing them.
Lightspeed® Instant-Cure Hardwood Floor Refinishing
Until now, refinishing hardwood floors meant having a crew in your home for 3-4 days, lots of dust and odor, followed by another 3-4 days of "dry" and "cure" time before you can even move furniture on to your floors and get back to real life. Lightspeed from N-Hance changes all that.
More Information on Lightspeed
What our customers are saying…
We are not affiliated, associated, authorized, endorsed by, or in any way officially connected with any other company, agency or government agency. All product and company names are trademarks™ or registered® trademarks of their respective holders. Use of them does not imply any affiliation with or endorsement by them. Retailers are under no legal obligation to accept offers or coupons.