Quality Art, Inc. has been in business for over 30 years.  Larene R. Stigile started manufacturing stretched canvas in the comfort of her home garage.  Larene sold her stretched artist canvas to many local art students and instructors including her mother, Barbara Ragsdale who she taught oil painting classes with.  Larene's stretched canvas began selling very well,  so she and her husband Brett M. Stigile soon moved what had become their canvas manufacturing into a new location.  In this new location they began to wholesale out their canvases along with many other art related products.
Over the years Brett and Larene added many different fine art lines to the company. They began branching out into the school industry selling school craft items, as well as fine art supplies.  Their business was expanding at a large rate and as their two daughters Kira and Sheena got older they joined the family business.  Both daughters helped in all aspects of the business from the manufacturing, pulling and processing orders, working in the retail store and eventually moving into the office.
In 1999 the family not only moved their location to a new larger facility but also faced the loss of Larene Stigile to leukemia. Her two daughters had to take over more of the office work and both currently work directly with Brett in the business.
Quality Art, Inc. has been through many changes over the years but has never lost sight of their customer service.  Brett and his daughters feel that when you call their office with a question or an order you should always get a live customer service representative not an automated phone service.  Quality Art, Inc. is always happy to assist their customers in any way possible to make their ordering experience more pleasant.
ART PROJECTS
Click on the links below for more information:
Featured Products on Sale & our Specials.

LEARN MORE
Shop Our Products Menu
Click on the links below for information:
CLASSES
General Class Information for All Instructors
All purchases the day of class are 40% off suggested retail!*For Oil or Acrylic Classes Canvases must be purchased the day of class at Quality Art for every new painting
*All products and table easels needed for class will be available for purchase the day of class. These items are not included in your class fee and will not be provided.
*All classes can be registered for by phone at Quality Art 208.672.0530
Fred Choate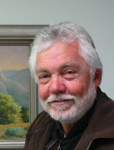 OIL PAINTING CLASSES
$20/Class (No deposit required)
In Fred's class you complete a painting every class.
Classes every Monday & Tuesday 10:00am – 12:00pm
New student kits available for below `standard 40% class discount.
Table easel required
SUPPLIES TO BRING:Bring your oils, brushes, table easel & other misc. items
(Please provide us the courtesy of letting us know if you plan on attending a week in advance. This is not a requirement to attend class it just provides the instructor with an idea of their class size.)
Kira Stigile
ACRYLIC CLASSES
PER CLASS FEE: $20
Classes every Thursday
2:00pm – 4:00pm
Phone Quality Art to enroll – 208-672-0530
SUPPLIES TO BRING: Bring all acrylic paints and brushes that you have, a table easel, paper towels, palette and a water container. For additional details, contact Quality Art at 208-672-0530
CONTACT US
Quality Art, Inc.
200 E. 52nd St.
Garden City, ID 83714
Phone: (208)672-0530
Toll Free: 1(888)311-7707
Fax: (208)672-1196
Hours:
Order Department:
Monday – Friday 9:00 AM – 5:00 PM (Mountain Standard Time)
Saturday and Sunday Closed
Retail Store Hours:
Monday – Friday 9:00 AM – 5:00 PM (Mountain Standard Time)
Saturday 10:00 AM – 3:00 PM (Mountain Standard Time)
Sunday Closed
Customer Service:
---
We are not affiliated, associated, authorized, endorsed by, or in any way officially connected with any other company, agency or government agency. All product and company names are trademarks™ or registered® trademarks of their respective holders. Use of them does not imply any affiliation with or endorsement by them. Retailers are under no legal obligation to accept offers or coupons.