333 Rossi Street Ste 100, Boise, ID, USA
1 (208)250-7766
Trent Steffler – Your Idaho Real Estate Professional !
Feel FREE to contact me for all your real estate needs.

Click on the links below for FREE information:
Bank Owned/Foreclosed Properties
Contact Trent Today for a FREE Consultation!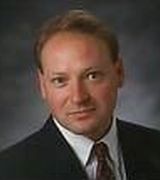 Trent Steffler
REALTOR® SRS e-Pro CRS
Our team here at Silvercreek Realty Group makes available to all its clients, not only the professional knowledge of each individual agent, but also the combined expertise and skills of the entire team. We pride ourselves on continuing and progressive education, thus providing our clients with quality real estate services.
Trent brings a great deal of honesty and integrity to the Idaho real estate market. He isn't going to steer you wrong. Rather, he is going to give you all of the information relevant to your transaction with perfect clarity so that you can make the best decision possible when buying or selling your home. If you're looking for someone who is going to keep you updated and in the loop as well as make your experience in real estate painless and carefree, look no further than Trent Steffler!
Silvercreek Realty Group
333 Rossi St Suite 100 Boise, Idaho 83706
Ph: 208-250-7766
Another great month for our amazing agents and their clients. ??? Over a quarter of a billion dollars in total volume for May! ??#GrowthMindset #growwithsilvercreek #silvercreeknation #idahome #IMLS #RealEstate #IdahoRealEstate #Realtor #IdahoRealtor #Stats

Posted by Silvercreek Realty Group on Friday, June 14, 2019