2923 West Idaho Street, Boise, ID, USA

Company History
Tates Rents is a third-generation family owned Idaho business. In 1946, Paul Tate began the Safeway Scaffolding Company on the second floor of a building at 16th and Main in Boise. The company's first delivery truck was made up of Ford, Plymouth and assorted other parts. It cost $650. Pick-ups were hard to come by after World War II, explaining both the cost and composition of the vehicle. Later, a new 1949 one-ton International truck was acquired that served faithfully until the seventies when it was traded away.
Over the years, ladders, liquefied gas, Ramset and Porter Cable tools, and other lines were added to the scaffolding inventory. In the early fifties the property at 2923 Idaho Street was purchased and served as the headquarters for many years.
In 1962, Syd came to work with his father in what was then called Tate Scaffolding and Power Tool Company. Syd opened the first branch store between Main and Fairview on 23rd Street. Upon Paul's partial retirement in 1969, Syd became President and the 23rd street location was closed and consolidated back at 30th and Idaho.  In the early eighties, with the help of Jim Hawkes, an advertising consultant, the company refined its marketing efforts and changed its name to Tates Rents.
In the nineties, the third generation of owners; Eric Tate, Trent Tate, Paula Bramble and Clint Tate allowed Syd to retire and continue to have active roles in the company.  Tates remains committed to taking care of our customers and to providing legendary service and equipment to the people of the Treasure Valley and beyond.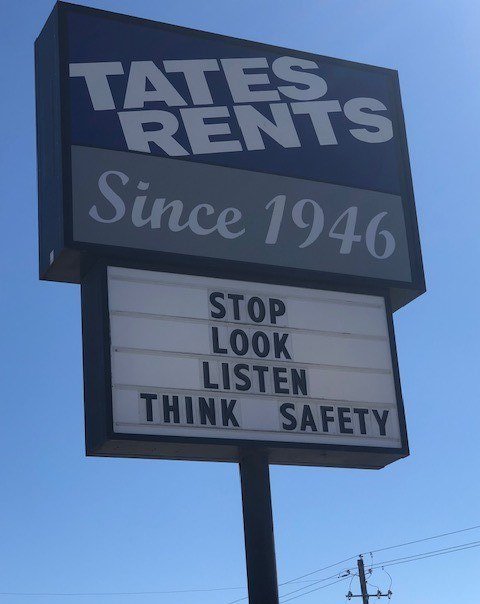 RENT EQUIPMENT
Click on the links below to view rental information: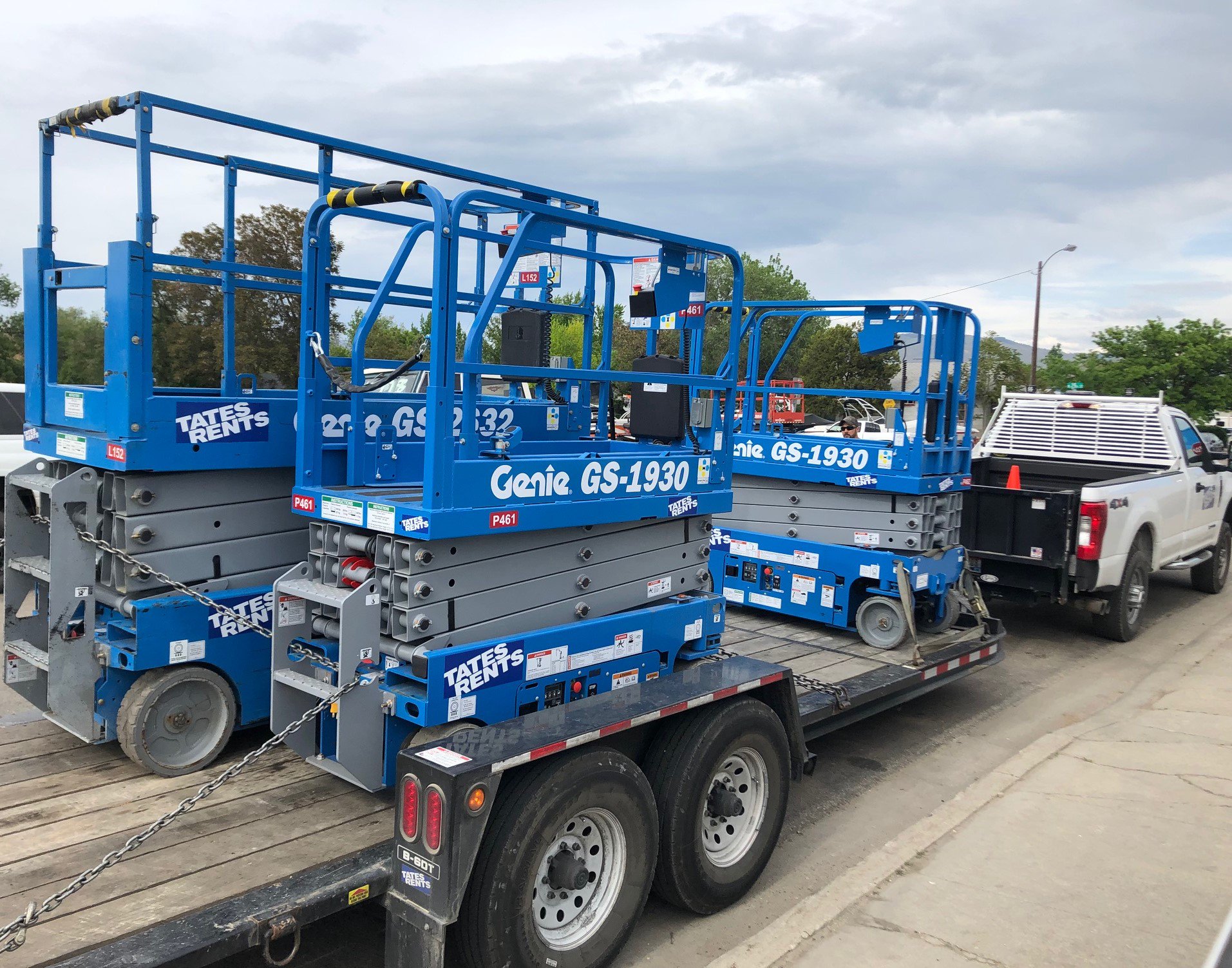 BUY NEW EQUIPMENT
Tates Rents is a dealer for many leading brands of construction equipment and although we do not stock new inventory for sale, we are able to obtain it for your needs as requested. Feel free to call, or email us for pricing.
Joe Plehal:
Phone: (208) 919-1894
E-mail: [email protected]
PARTS FOR COMMERCIAL / RESIDENTIAL EQUIPMENT
We offer over 50,000 parts from more than 100 suppliers, including Stihl.
In-stock inventory plus special orders
Pick up your parts at any Tates Rents store or at the Service and Parts facility in Meridian
Tates Rents is an authorized Stihl dealer. Visit our Meridian location or give us a call to shop our available Stihl products and accessories.
In-stock inventory plus special orders
Complete warranty and repair service
Click on the links below for more information:

LOCATIONS & HOURS
Click on the links below for information:
CONTACT US
Accounts Payable: (208) 383-5050
Accounts Receivable: (208) 383-5051
Corporate Office: (208) 338-5861
Joe Plehal: (208) 919-1894
Sam Castillo: (208) 570-9603
We are not affiliated, associated, authorized, endorsed by, or in any way officially connected with any other company, agency or government agency. All product and company names are trademarks™ or registered® trademarks of their respective holders. Use of them does not imply any affiliation with or endorsement by them. Retailers are under no legal obligation to accept offers or coupons.