10480 West Overland Road, Boise, ID, USA
Wild Birds Unlimited is the original and largest franchise system of backyard bird feeding and nature specialty stores with more than 300 locations throughout the United States and Canada. WBU specializes in bringing people and nature together.
About Us
Wild Birds Unlimited specializes in bringing people and nature together with our bird feeding products.

Welcome To Wild Birds Unlimited of Boise!
We have the freshest bird food in town, and we can prove it. Our exclusive regional blends aren't just fresh; they're specially formulated from 100% edible seed that your backyard birds will love.
We are Certified Bird Feeding Specialists.  Wild Birds Unlimited is here all year long for the birds in your yard, not just in the winter. Our seed and bird feeding products are the reason we're in business. We never move our bird seed and feeders to accommodate the seasonal trends as garden centers and big box stores do.
Wild Birds Unlimited doesn't just sell bird feeders, birdhouses, bird baths and bird food. We pride ourselves on being able to give you the most accurate information and knowledge about your local birds. It is our goal for you to have the best possible experience from your bird feeding hobby. Backyard bird feeding is the most relaxing, fulfilling, educational and exciting hobby that anyone, young or old, can enjoy.
At Wild Birds Unlimited, we aren't just a bird store with bird supplies. We are Your Backyard Bird feeding Specialists™ here to help bring you, your family and nature together.
Daily Savings Club
Member Benefits | Annual Fee $25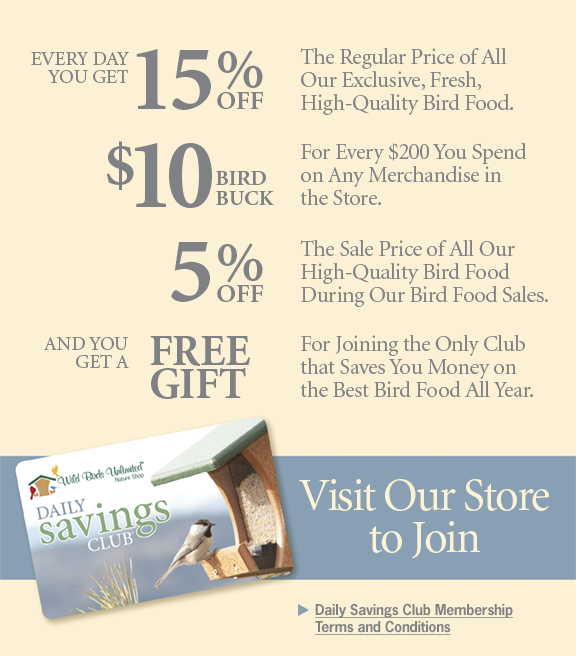 Click on the links below for more information:
Why WBU Boise?
Product Highlights
Attract More Birds
5 Steps to Bird feeding Mastery
Problem Solvers
Connect with Us
Birding Links
News & Local Happenings
Our store is locally owned and operated by folks living right here in the community. Your MyWBU order is handled by the same staff you see when you shop our Wild Birds Unlimited retail location.
We're proud to provide the highest quality bird feeding products available anywhere…backed with expert advice to help you bring the joy of bird feeding into your backyard.
We thank you for shopping our store and for supporting our small business.
Click on the links below for information: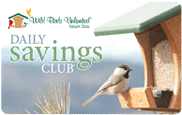 Clean Your Feeders Before Refilling!
Generally, all you need is warm water and some sort of feeder brush that will allow you to scrub the inside. Rinse and dry thoroughly before you refill. If the feeder has any mold in it, or you have noticed sick birds around the feeder, consider cleaning the feeder with a solution of 1 part bleach to 10 parts water. Rinse thoroughly and dry. Check out our line of Wild Birds Unlimited BirdCare brushes.
And remember, never add fresh seed on top of old seed!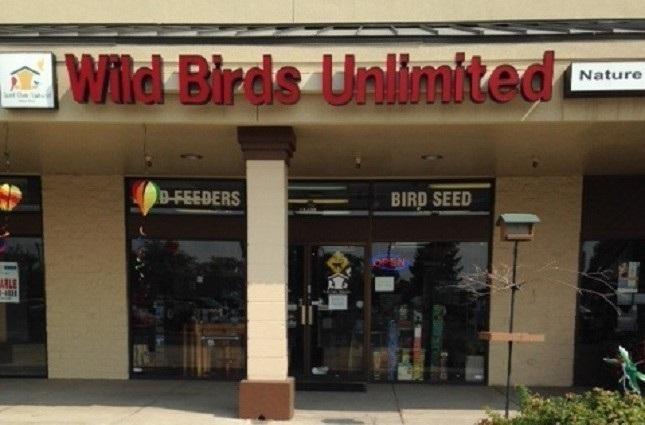 CONTACT US
Hours:
| | |
| --- | --- |
| Tuesday | 10:00 am – 6:00 pm |
| Wednesday | 10:00 am – 6:00 pm |
| Thursday | 10:00 am – 6:00 pm |
| Friday | 10:00 am – 6:00 pm |
| Saturday | 10:00 am – 6:00 pm |
| Sunday | 1:00 pm – 5:00 pm |
| Monday | 10:00 am – 6:00 pm |
Location:
10480 Overland Road
Boise, ID 83709
By Albertson's

(208) 376-6862
We are not affiliated, associated, authorized, endorsed by, or in any way officially connected with any other company, agency or government agency. All product and company names are trademarks™ or registered® trademarks of their respective holders. Use of them does not imply any affiliation with or endorsement by them. Retailers are under no legal obligation to accept offers or coupons.